HMA University - About Us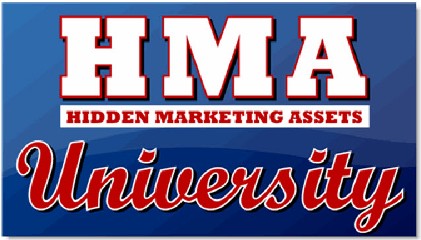 You're at the right place at the right time. My name is 

Michael Senoff
 and for the last 15 years, I've been training people from all over the world how to become a successful marketing coache using my HMA Pro (Hidden Marketing Assets) Consultant Training System.  
And today I'm inviting you to take the first step towards becoming a consultant by giving you unrestricted access to a massive private collection of unique marketing consultant training on this membership website.
I'm going to do everything in my power to help you start your coaching/consulting business and land your first paying within  days.
I'm not holding anything back on this website – I'm sharing every trick, every video, every training and secret I've learned over the years about getting clients and making money in the form of fees and ongoing residual income as a highly paid HMA Pro marketing consultant. 
And I'm not alone.
On this site, you'll hear from experts and my HMA consultants who will share the secrets and techniques they use to find and close clients, set their fees, and start a successful coaching/consulting business.
This is not "junk" content like you'll find at some "free" websites. 
You are gaining access to my entire marketing librey valued at over $29.000.
I've been told many times I should charge huge fees for unrestricted access to my HMA Pro training (It took me years to put it all together).
But I know that by being of service and supporting you while you get your first paying client there's a much greater chance you'll take the next step and become a long time, active and wildly successful HMA Pro Member.  
You'll hear interviews with people who did exactly that – landing their first HMA client and starting their consulting business.
Join now to get started as a marketing consultant.
There's no tricks, no gimmicks. Gain full, unrestricted access to my HMA Pro System.
You'll have instant access to hours of my best consulting "Audio Interviews", "Written Transcripts", "Reports", "Sales Scripts", and you'll hear about the powerful sales presentation called the "Opportunity Analysis Worksheet".
Once registered as an HMA Pro member you'll get instant access to:
Recorded Phone Calls: Where you'll hear me land paying clients using our proprietary "Opportunity Analysis Worksheet". Using this no-pressure sales tool you'll see how easy it is to persuade business owners to write you a check for thousands of dollars.
Interviews with HMA Consultants: Where they explain in detail how they landed their first clients – people from all walks of life, with less skill or experience than you possess, have successfully made the transition to full-time, high-paid marketing consultant. Listen to how they did it and be inspired to do it for yourself.
Downloadable Written Transcripts of the interviews: PDF documents that you can read and highlight for your own study. The "Opportunity Analysis Worksheet" and instructions on how to use it to get clients. This one item alone is worth hundreds of dollars. You'll hear me use the "Opportunity Analysis Worksheet" on several live calls to get paying jobs, giving you detailed instructions on how to do this for yourself.
So here's my simple offer:
Let me give you this training for and help you become a marketing consultant. 
Dive in. Listen to the interviews.  With your training, your confidence will grow higher and stronger with each lesson your digest. 
Sign up Now! and within minutes of logging in you'll be pleasantly surprised to see how vast my HMA Pro System is.
To your success,