Register For My Free Marketing Newsletter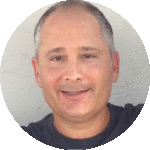 I've spent the last decade creating fascinating streaming audio interviews with big name marketers and getting them to spill the beans on how they got rich and famous. And there's only one way to know about them other than searching through my site.
Just enter your email below and you'll be registered to get vital daily marketing secrets and up-to-date information on new marketing interviews, crazy special product offers and revolutionary insights on how to save time, make more money and live a healthier and happier life.
   Also, please understand that I email just about every day. Sometime, I'll send out two emails per day. So if you get upset about lots of email, you can chose to ignore them or take your self off the list. I will promise however, that just about every one of my emails will have something of value in them.
If you don't agree, opt out of the Michael Senoff's Newsletter anytime with just one click of your left mouse button.
We're not here to just sell you stuff.
     We genuinely want you to fall in love with all of our marketing interviews.
     Our marketing interviews are designed to be superior to any lecture out there. They're more informative, engaging, natural, and the information is more dynamic and dense. The sheer scope of marketing and business growth information is mind blowing. With one click of your mouse button you're launched into a new, parallel universe of the wealthy and famous. You'll hear genuine success story after genuine success story in full downloadable mp3 audio interviews.
     These recordings are not just testimonials – They're step by step detailed blueprints for your very own success.   Michael Senoff's hardtofindseminars.com is the essential, one and only, tried and tested gateway to your new future.
     Packed with amazing links and over 250 hours of downloadable mp3 business audio interviews, hints and marketing tips, which can make you seriously wealthy.
     Michael Senoff's hardtofindseminars.com is not just a must have site about wealth and its creation, it's the only site. So, if you want to know how, without the risk, then this is the only guaranteed marketing seminar site for you.
     Michael Senoff's hardtofindseminars.com is an elite interview platform for the most sought after marketers, trainers and best business minds in the world today.
     We investigate thousands of potential interview subjects every year, yet only a select few make it onto the site. We believe in offering you the most compelling interviews on the subject of marketing and money making on the net.
You'll be trained, motivated and inspired by some of the most renowned marketing and business minds in the industry. You'd have to pay our top experts and celebrities $7,500 up to $20,000 for a single hour of consulting or speaking.
You'll participate in as many interviews as you wish, from the comfort of your home and the convenience of your computer.
    You'll play, download or print the PDF transcripts of each interview when it's convenient for you.
Once in the club you'll just sit back, relax, take notes and learn from those who have already walked the path you're starting to walk yourself.  – –  Get ready to discover this amazing gold mine!
If Small Business Marketing Strategy is what you want, get on the list.
I cant believe he is giving all this away
Unlimited Practical Business Marketing Advice And Tips
How to achieve virtually anything for almost nothing!
Great source for online marketing secrets and inspiration
One of the best internet marketing sites on the internet
Best Free Marketing Resource On The Internet…